Nail tips are an essential part of nail modeling. It forms the basis of the nail itself. Although new, modern systems also offer nail molding, tips still have their place.
When adjusting nails such as uv gel, acrylic and polygel, customers want to feel the least impact on natural nails and save their natural nails as part of their health. The essence of the modeling is the extension of the nail bed.
Extension of the nail bed can be achieved in two ways, using nail tips and nail forms.
Let's talk about nail tips.
Each woman has different nails and it is important to use the correct tip type. Nail tips differ in shape, size and also in the adhesive area. At the moment new trends are setting the direction for nail tips too, so it is possible to buy tips already perfectly shaped into a long or short tip or a so-called almond shape. They are milky, creating the illusion of natural nail, white, to model French manicure and clear. Interesting and certainly have found their place colored or pre-decorated tips that save work or give direction to the overall nail art.
TIPS BY SHAPE
Cosmo square - straight
Royal overlap - curved
Royal natur - straight
Almond - almond shape
Stiletto - long tip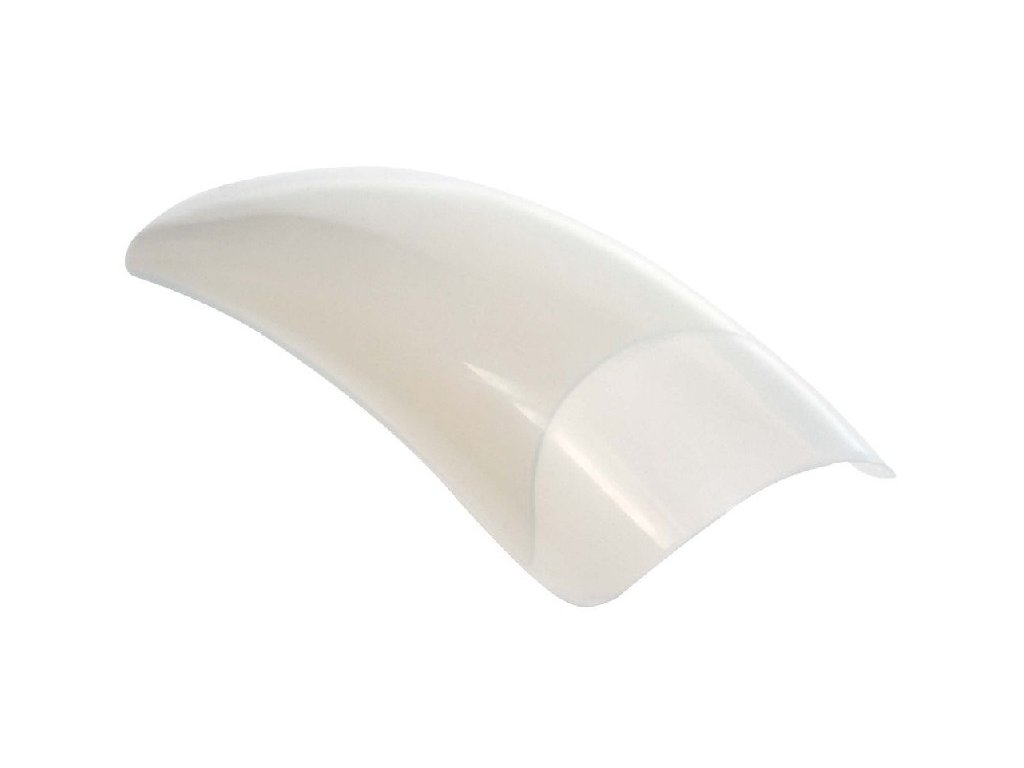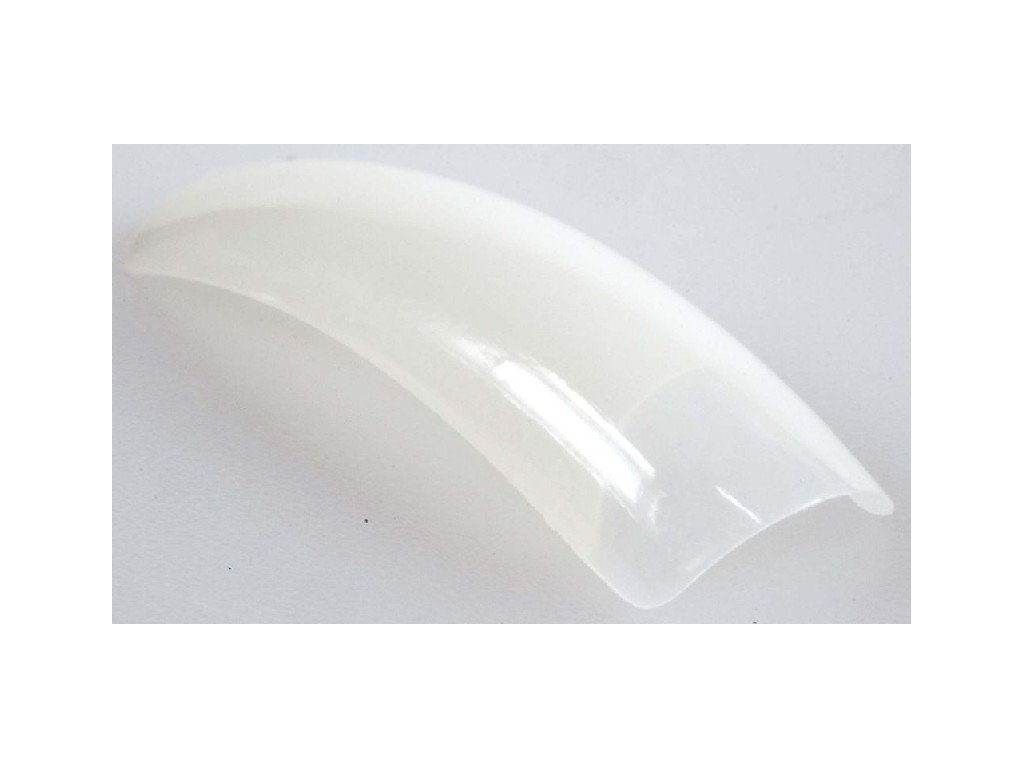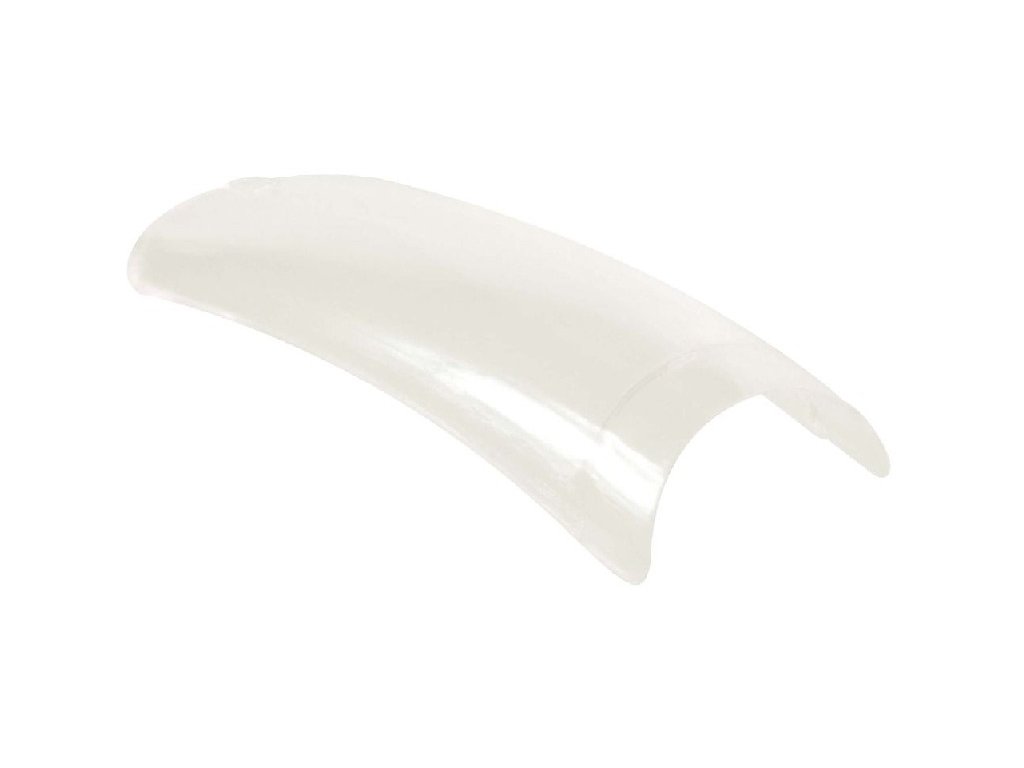 ADHESIVE AREA
short or wide
FRENCH MANICURE
Royal white - short adhesive zone
French smile white - decoration, without adhesive zone
French falme white - decorative, ornately cut out
French almod white - wide adhesive zone
DECORATIVE TIPS
Funny 3D clear - transparent, 3D
Long affection - transparent, nail art
Quick french - fast french manicure
COLOR TIPS
The tips are decorated with airbrush technology to make your work easier. You do not need to decorate them, just stick and add gel or acrylic.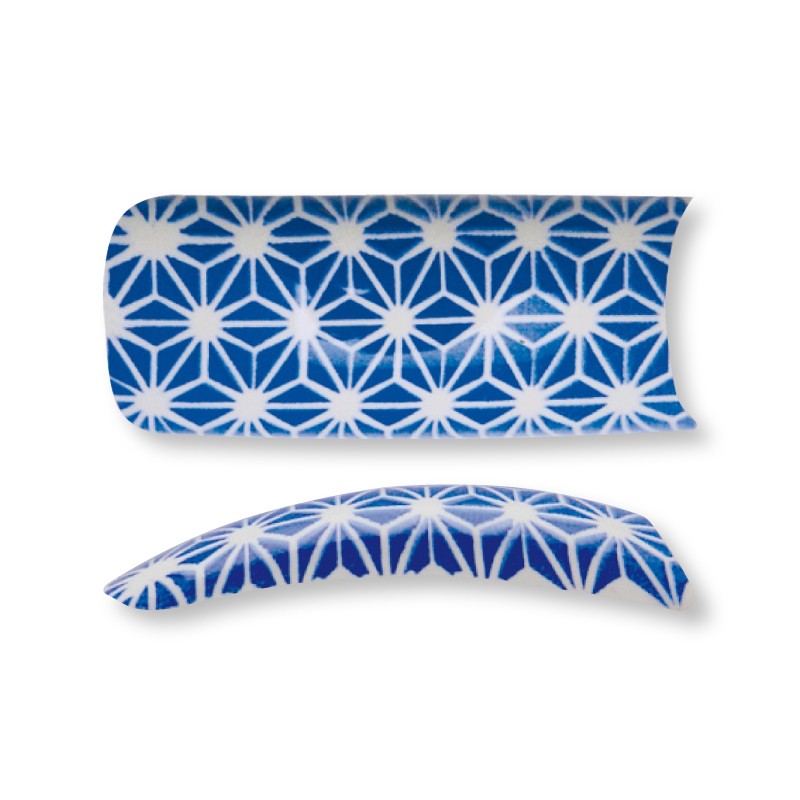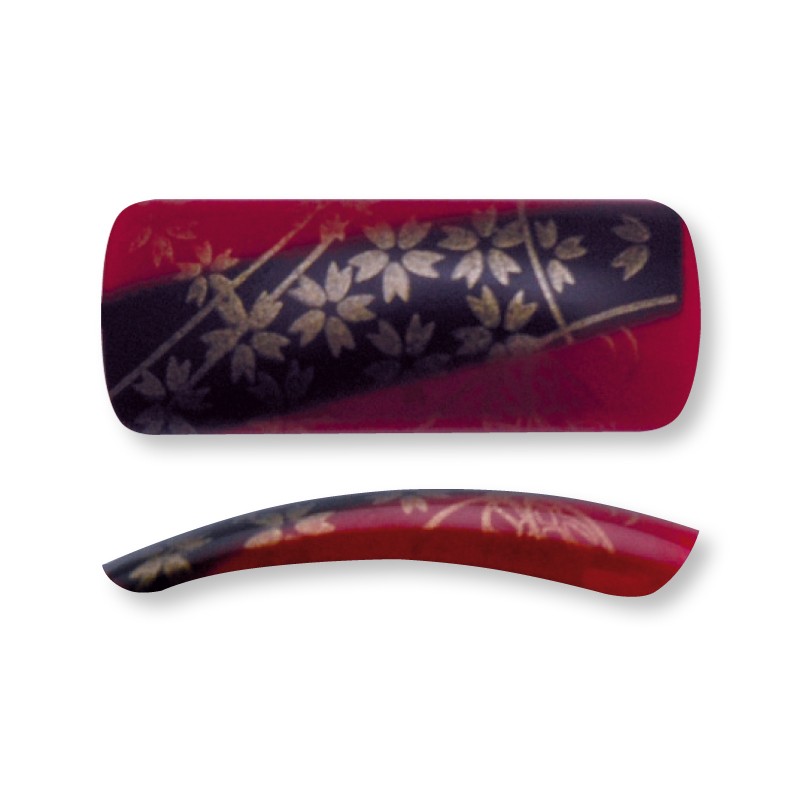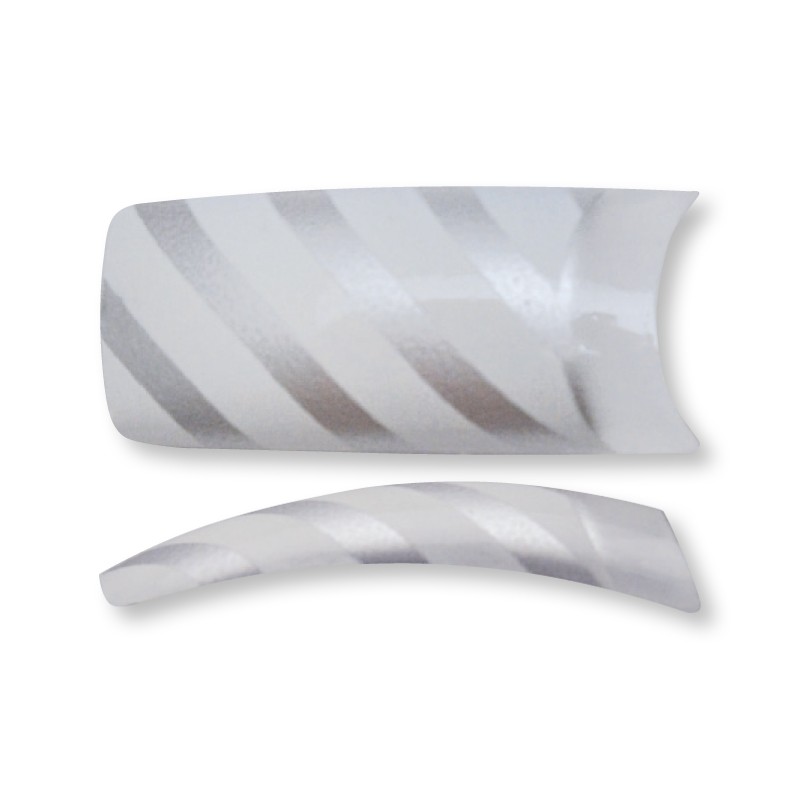 ADVANTAGES OF TIPS
the shape is given, it does not have to be filed
simple application by gluing
sufficient length
individual tip sizes can be purchased either in sets or individually
DISADVANTAGES OF TIPS
the nail breaks off on impact
the nail tip does not stick when selecting the wrong size
the nail tip is glued to the natural nail using glue
APPLICATION


To apply nail tips we need glue and guillotine - tip pliers.
Nail cosmetics are constantly evolving, innovating, simplifying and with it comes to market a lot of other nail modeling options. In the same way, new possibilities have appeared on the market to extend their nails.
NAIL FORMS PLASTIC and METAL - repeatable use
PAPER FORMS - single use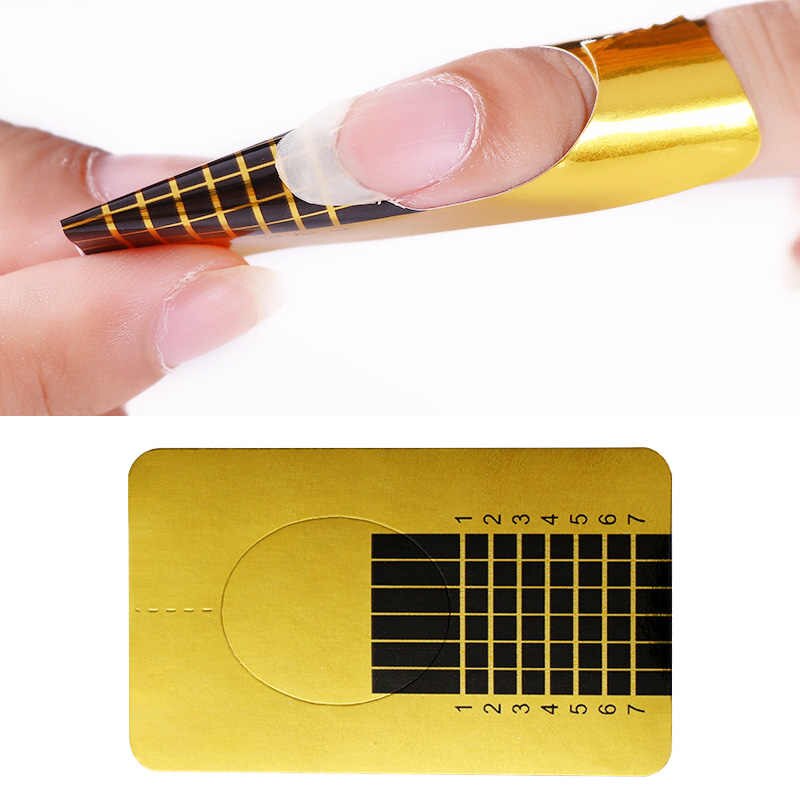 There are several types of paper forms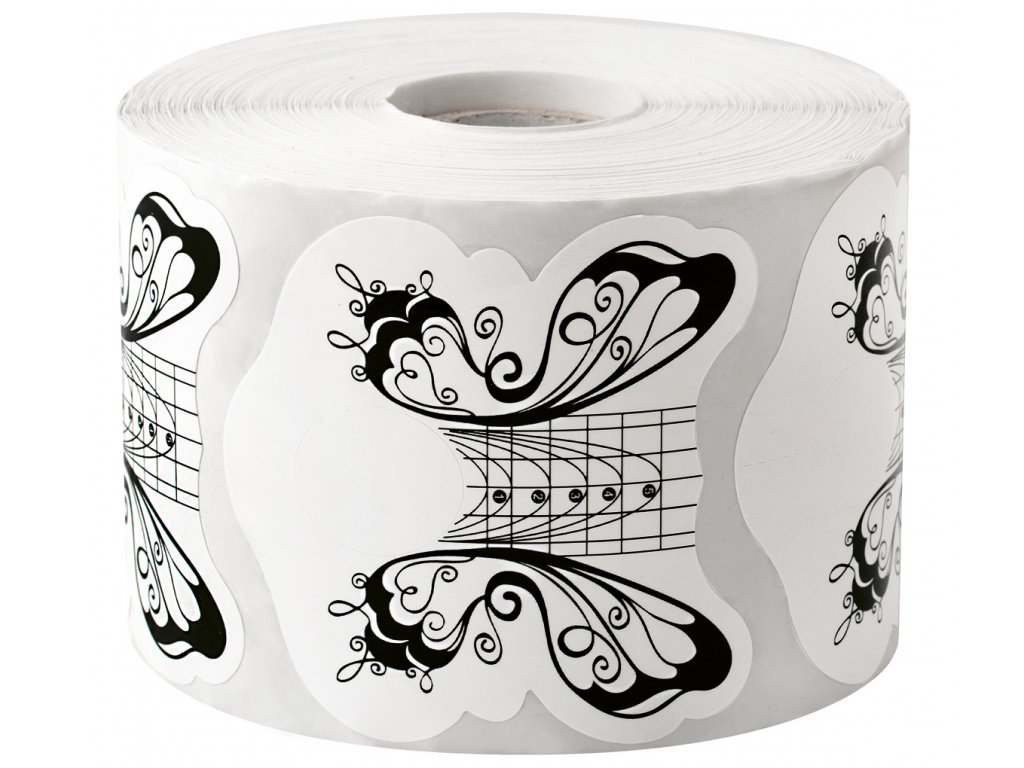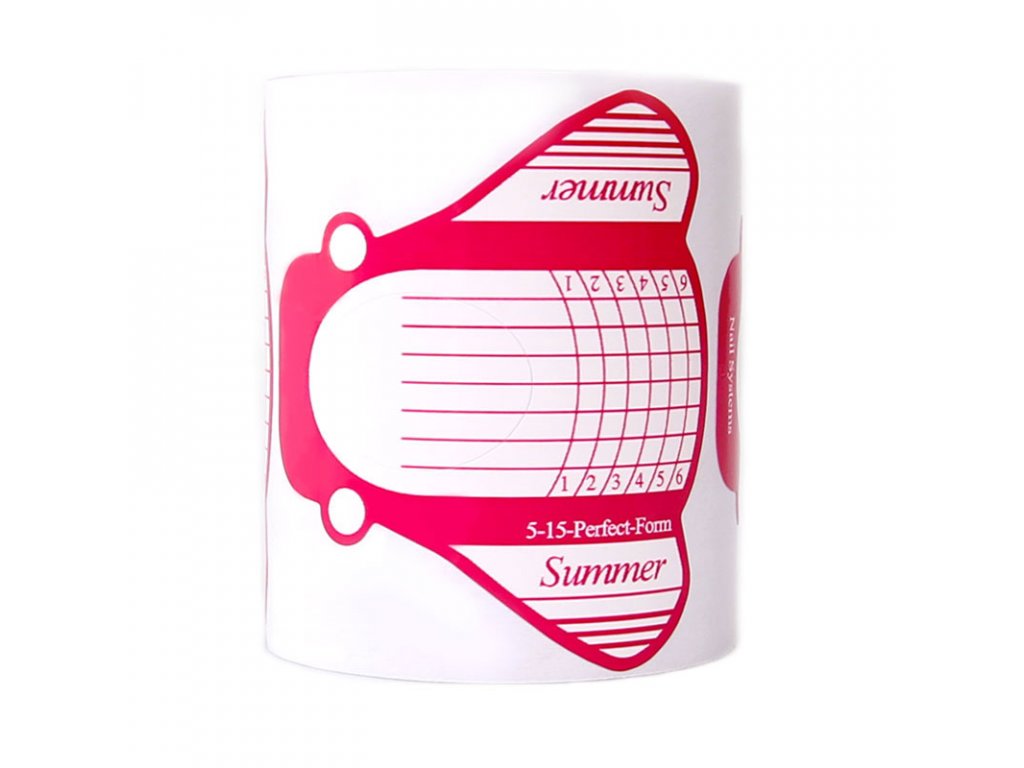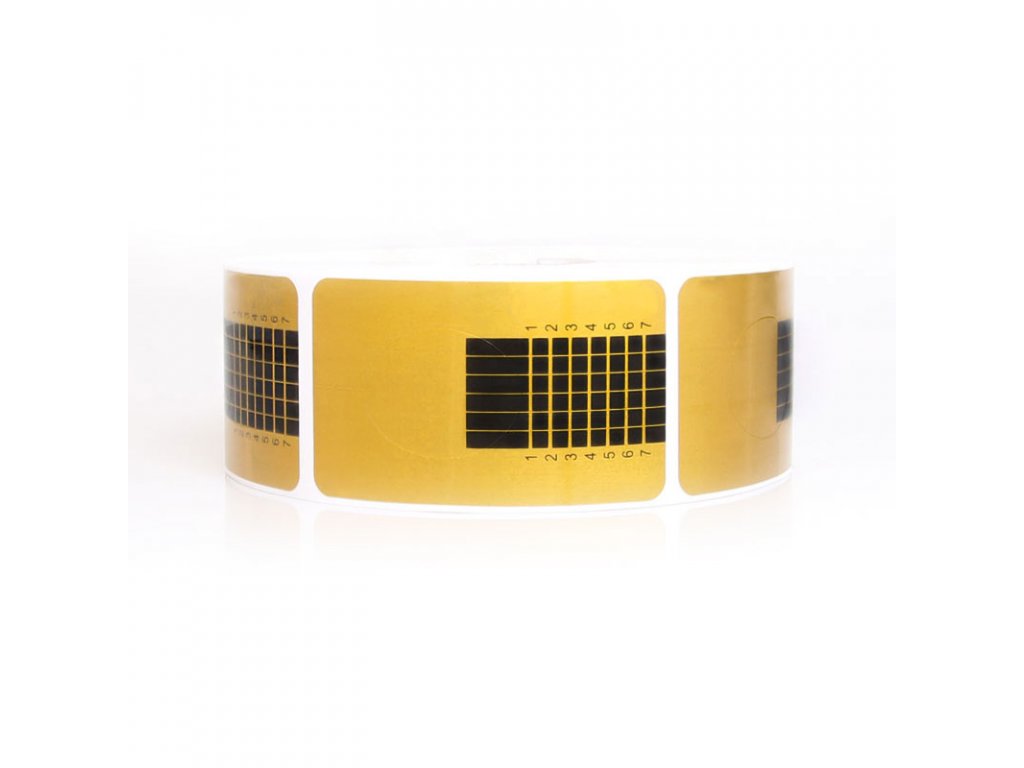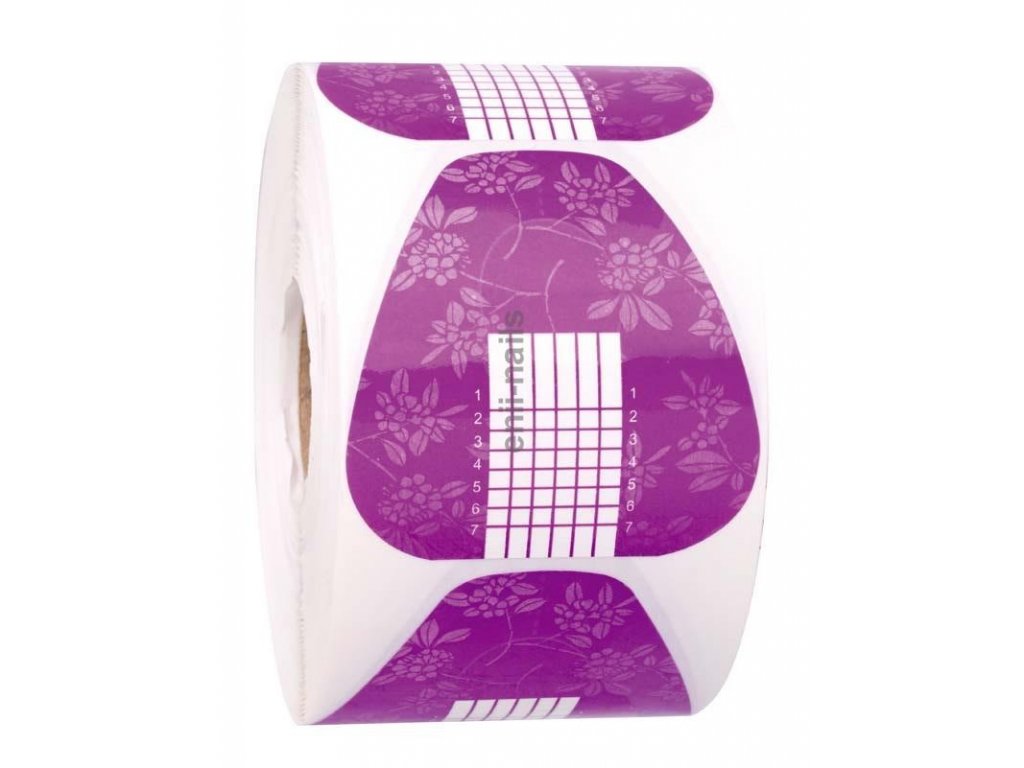 BENEFITS OF PAPER FORMS
cheap material
easier work
nail holds on impact
the material is on natural nail, there is no foreign matter using glue
the nail looks more natural
we don't need glue and guillotine
DISADVANTAGES OF PAPER FORMS
you need to learn how to work with templates
APPLICATION