We have already written about our great news in previous articles. We already know that we have a super collection of 20-FREE toxicity. But since repetition is the mother of wisdom, it will not hurt to repeat it.
Our 20-FREE toxicity line does not contain the 20 most toxic substances commonly found in similar products, while what it contains are vitamins, keratin and sweet almond protein. Therefore, this great product does not hurt our health but supports it. Furthermore, as you already know, we focused on extreme endurance, diamond shine, exceptional pigmentation in a creamy consistency. The product is vegan, so no tests or ingredients are touched by animals.
If you haven't read about our latest product collection, with which we are going to Europe, don't hesitate to enter the world of PROFESSIONAL nail cosmetics. Our Articles 20-TOXICITY LUX Professional Line and UNIQUE NUTRITION IN PROFESSIONAL LINE 20-TOXICITY
What is 20-FREE toxicity already know and now let me introduce you ours
COLOR COLLECTION
Modified nails are the basis of every modern woman. We have already written about shapes, lengths and possibilities. Today we look at the COLORS. There is a huge range of colors, countless shades, from light to dark, pastel soft to vivid, and we all like something different. Fortunately, there is a lot to choose from.
COLLECTION 1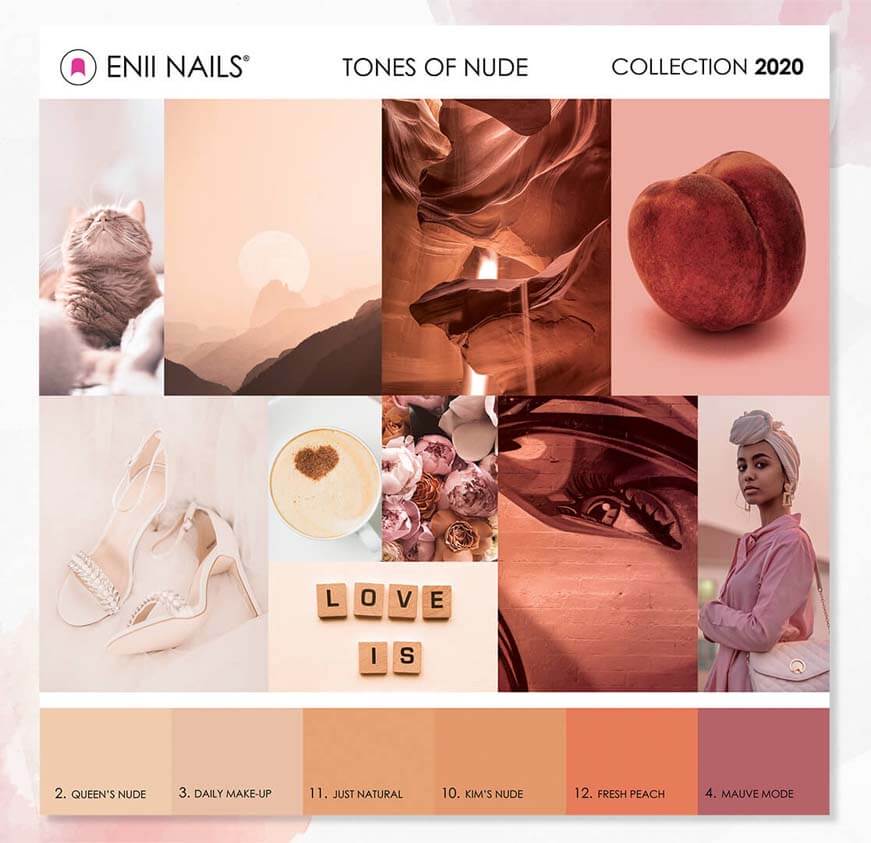 TONES OF NUDE - nude is not boring. It is a very popular shade and has a firm place in the feminine world of fashion and cosmetics. With this color, you don't have to worry about overcoming it. It looks gentle and feminine. Neutral colors can be perfectly combined with any outfit.
COLLECTION 2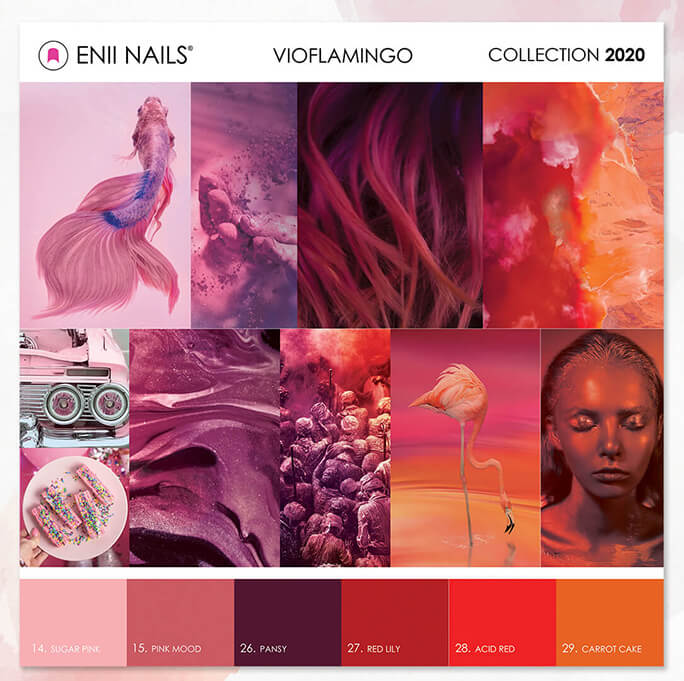 VIOFLAMINGO - exotic, interesting and remarkable. Flamigo is a mix of vivid and expressive colors. Inspiration is nature itself, fashion. This color underscores originality and is definitely not to be feared. Undoubtedly, it will not go unnoticed and its beauty and spontaneity will be admired.
COLLECTION 3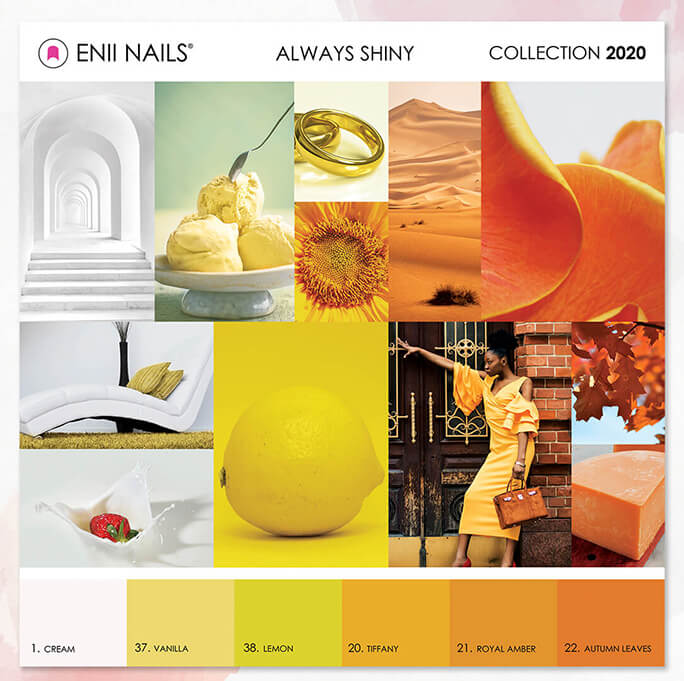 ALWAYS SHINY - the collection is full of sun, so it is brilliant and full of energy. It is playful and cheerful and adds a taste for work. Except for white, it is the brightest of all colors. You can combine these tones with any color and even if it looks crazy it will look good.
COLLECTION 4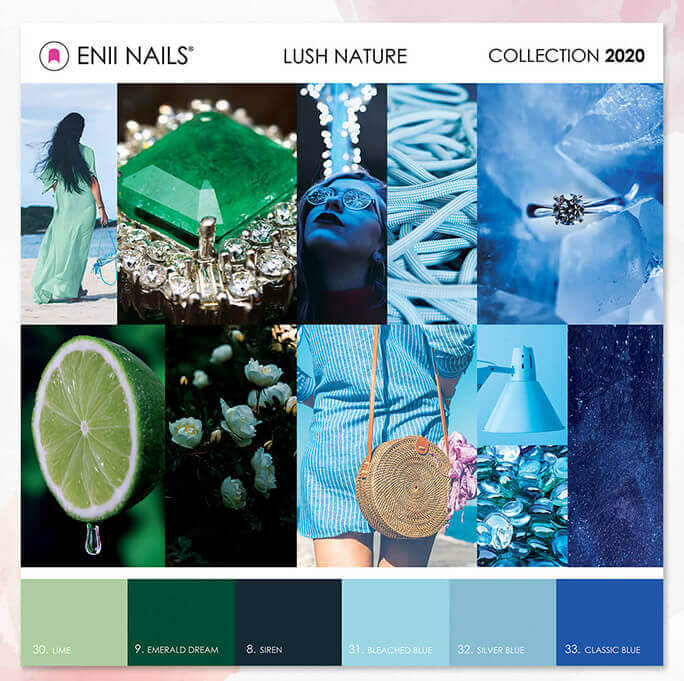 LUSH NATURE - Do you know which color our eye sees most? In addition to red it is just green and blue. Subconsciously, our consciousness is attached to nature. So if you want to attract attention, these colors will surely succeed. Attention, but it is not appropriate to combine them. So choose your outfit wisely. In addition, blue is the color of 2020.
COLLECTION 5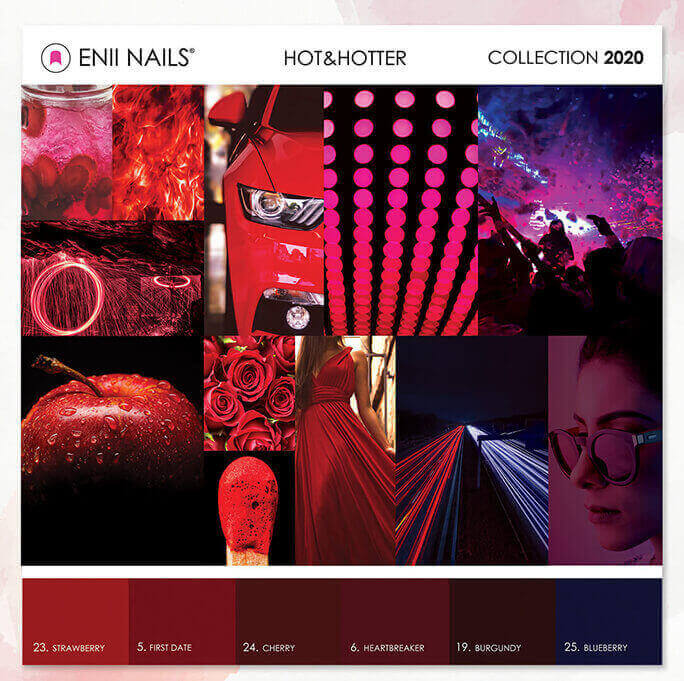 HOT & HOTTER - The red color symbolizes zeal, love, eroticism, life force, energy and joy. Red also marks the desire for strong experiences and success. It is therefore preferred by purposeful, energetic, creative and capable people. It is a color of elegance and it is appealing and unmistakable to our eye.
COLLECTION 6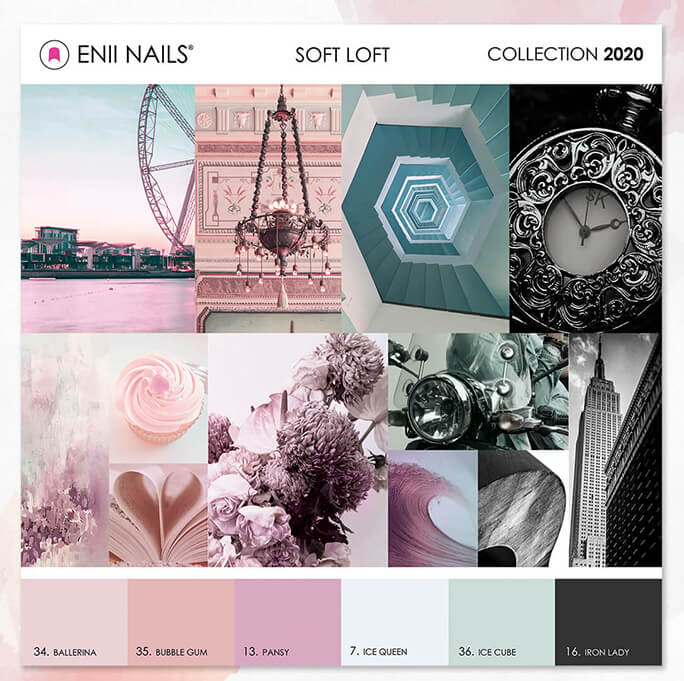 SOFT LOFT - Light pink is associated with love and erotic as much as red, but more romantic. In combination with gray is created a beautiful connection interwoven with tenderness. The subtle shades will awaken the romantic soul in each of us.
I believe that you will choose from our varied offer and you will not only be dazzling for your surroundings, but you will feel unique as well as our collection of 20-free toxicity.
Remember that LUX GEL LAC is perfect only when combined with LUX GEL BASE and LUX GEL TOP.