When we say "dry oil", most of us don't know what to imagine under it. We all know oil as a greasy, slippery liquid that leaves a greasy surface and getting rid of the greasy feeling is very difficult.
So what is dry oil?
As it turned out, the term dry oil does not refer to the substance itself. Instead, the name comes from how your skin and hair absorb the oil. Unlike, say, massage oil, which remains primarily on the skin to reduce friction, "dry oil" is a very light oil that is immediately absorbed.
Hair, body and face oils are known, among other things, to nourish and moisturize, but these benefits sometimes come with an unwanted shine. Dry oils provide all the benefits of oil, but do not leave a greasy feeling.
In short: Dry oil is a light, non-greasy and fast-absorbing oil for the skin or hair.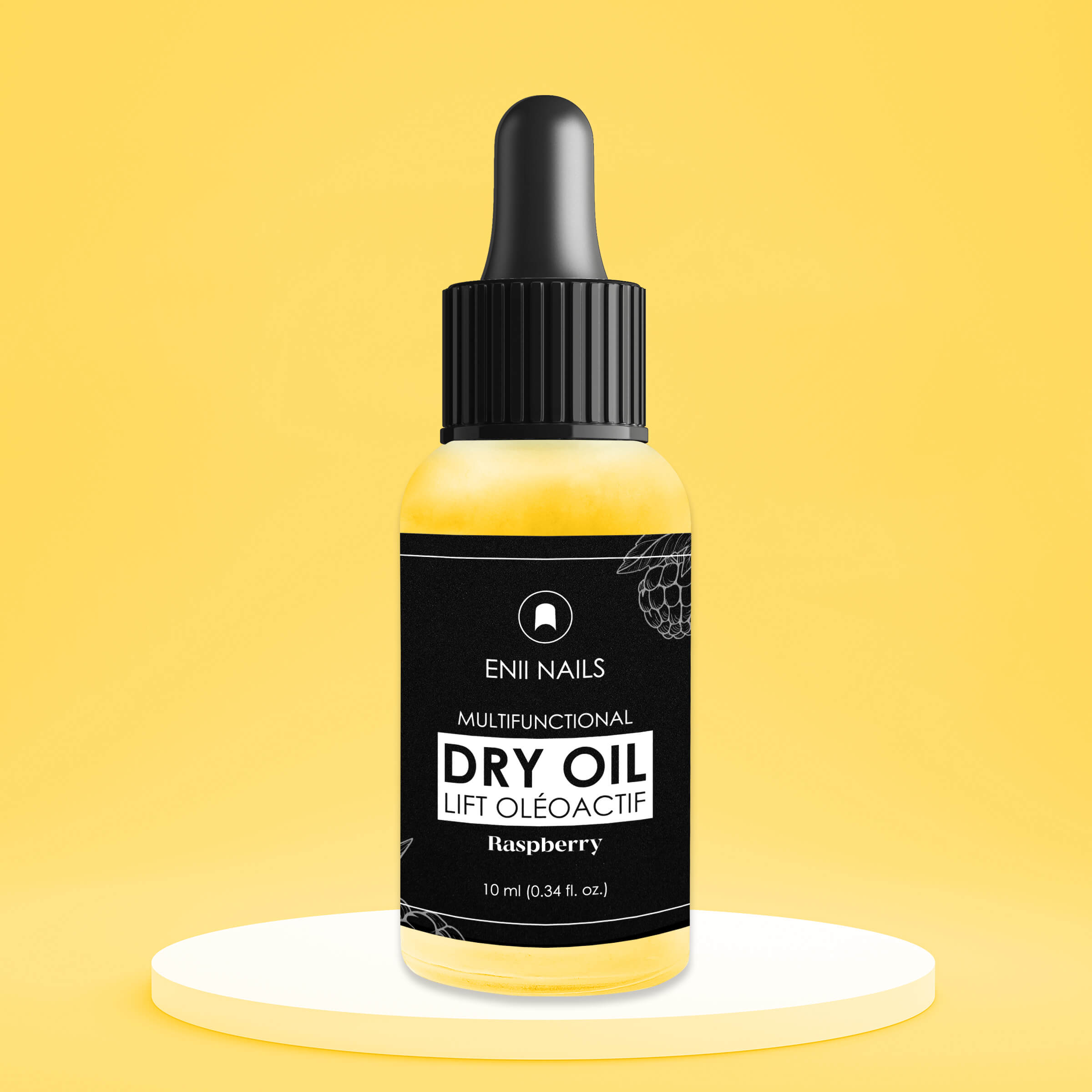 Multifunctional DRY oil with lift oleoactif is a unique caring dry oil, the main active ingredient of which is Vitamin A. Its main advantage is ANTI-WRINKLE (translated against anti-wrinkles), the composition of which is ideal for tired wrinkled skin, for its regeneration. The Lift Oléoactif substance helps to tighten the skin, fill in wrinkles, smooth the skin and overall rejuvenate. The contained coenzyme Q10 supports the production of energy in cells, neutralizes free radicals and protects the skin from oxidative stress, which damages it.
It contains Vitamin A, bacuchiol, coenzyme Q10, a whole range of cold-pressed oils and, last but not least, LIFT OLÉOACTIF, which has a maximum active amount of 2% and replaces hyaluronic acid.
The oil is suitable for the face, neck, hands, décolleté ude wherever the skin loses vitality, we can slow down this process and prove that age is just a number. Its multifunctionality also offers treatment of nail cuticles and nail plates, so it is suitable for both beauty and manicure salons.
We offer it in a 10 ml package with a dropper with a pleasant long-lasting scent of raspberries.
Use:
Apply to cleansed skin, massage into skin and allow to absorb freely.
Bakuchiol - Bakuchiol is a compound that occurs naturally in the seeds and leaves of the plant psoralea corylifolia. It is currently one of the most washed ingredients. It is basically a natural alternative to retinol without side effects such as burning, peeling and redness of the skin. It stimulates the production of collagen, thus maintaining the firmness and density of the skin, reducing fine lines and wrinkles. It has also been shown to significantly reduce skin damage caused by UV radiation
Squalene is a natural organic compound that commonly occurs, for example, in the secretion of sebaceous glands. It looks like oil, it has the properties of oil, but it is not quite a classic oil. It is an oil that is not greasy.
Vitamin A - is a fat-soluble vitamin. It exists in two natural forms - vitamin A1 (retinol) and vitamin A2 (3-dehydroretine). Vitamin A is used as part of cosmetics, especially those for skin rejuvenation. Vitamin A is also an important antioxidant. It is also necessary for the development of epithelia, in its lack of horned cells.
Raspberry oil - Raspberry seed oil has an antiseptic and slightly brightening effect, has an anti-inflammatory and soothing effect. It supports healing and alleviates sun erythema, is well absorbed and does not leave an oily film on the skin. Thanks to its unique composition, it is suitable for all skin types, especially dry, normal, tired and with signs of aging. It can also be used in products on the eye area, neck, décolleté and the whole body. Raspberry seed oil has a light consistency and a unique, fresh and sweet aroma characteristic of raspberry fruits.
Coenzyme Q10 - contributes to the functioning of all cells in the body. Coenzyme, which is similar to a vitamin, therefore occurs throughout the body and can help with many vital processes. Q10 is especially necessary for the production of cellular energy in mitochondria. In addition, as an antioxidant, it acts against free radicals inside and outside the cell. Free radicals are substances that, among other things, accelerate skin aging and damage cells. Q10 can also be found in cell membranes and lipids on the skin's surface, where it also plays an important antioxidant role and protects against skin damage from UV radiation.