The long-awaited and upcoming CARE concept is already ready and we can present it to you with great pleasure.
This is a completely new direction in which we would like to address not only the nail world, in which we have been successfully presenting ourselves for 15 years, but also the cosmetic world. You can use the products we present in beauty, manicure and pedicure salons. They are also ideal for home use, so you can offer them to your clients in salons. Nobody should miss these products.
These are completely unique, tailor-made products
Made by an honest laboratory from Moravia
No hazardous substances
Not tested on animals
We will introduce the CARE concept to you in a nutshell and we will also pay attention to each one separately, as each one is unique and deserves attention.
Most products are completely MULTI FUNCTIONAL, ie. that they can be used on the face, body, hands, nails, cuticles or hair.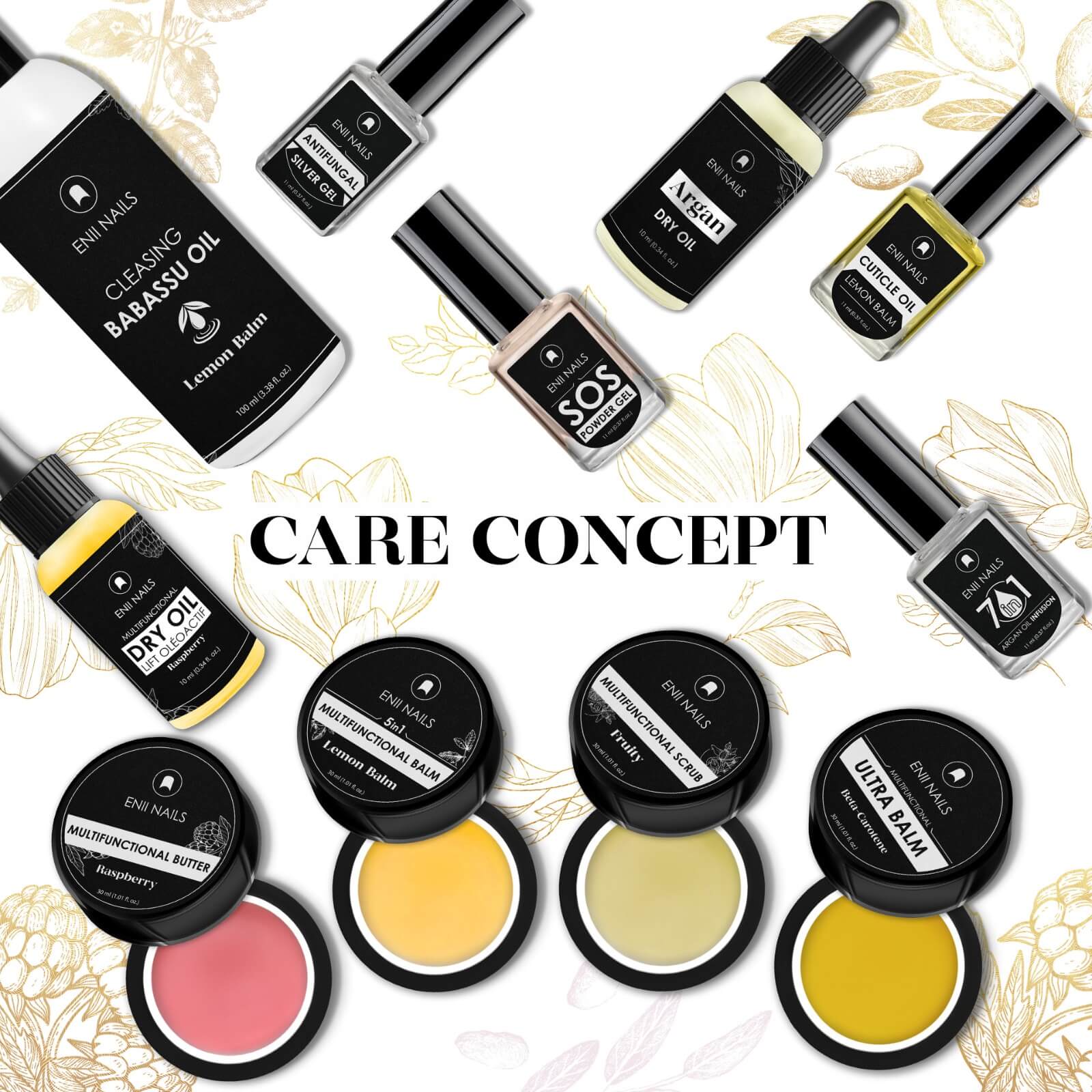 1. MULTI-FUNCTIONAL BUTTER
The unique composition of multifunctional butter is ideal for the care of any part of the body. It is suitable for dry hands, nails or nail polish
disc, is also suitable for treating hardened skin on the feet and cracked heels.
Shea butter provides a great moisturizing effect. M-F Butter has a high content of only natural vegetable oils (castor, argan,
avocado, coconut), as well as waxes, minerals and fatty acids and vitamins A, B, C, D, F, K.
Not only does it have hydrating and nourishing effects, but it also has a healing effect on small wounds and sores. Thanks to the content of avocado oil, butter is suitable for dry, very sensitive, irritated and tired skin. Argan oil then supports cell renewal and skin regeneration.
We offer it in a package of 30 ml and 5 ml (suitable for a handbag) with a very pleasant long-lasting raspberry scent.
2. MULTI-FUNCTIONAL ARGAN DRY OIL
It is a caring vegan body oil, the main component of which is genuine Moroccan argan oil (94%), which has a high content of essential fatty acids tocopherols, squalene, vitamins A, E, F and other substances beneficial to your skin and skin. The oil is enriched with almond oil and Vitamin E, which is a powerful antioxidant that protects against inflammation and UV radiation. The gentle composition does not contain any animal products, paraffins, parabens, alcohols, glycerin, dyes or other harmful substances.
The advantage is that it is quickly absorbed and does not leave a greasy feeling. It supports the production of collagen and elastin in the skin, so it is a suitable helper for aging skin. The oil deeply nourishes and hydrates the skin, it also reduces the formation of sebum.
It is suitable for all skin types, but also for hair and nails.
We offer it in a package of a 10 ml bottle with a dropper, with a pleasant long-lasting fruity scent.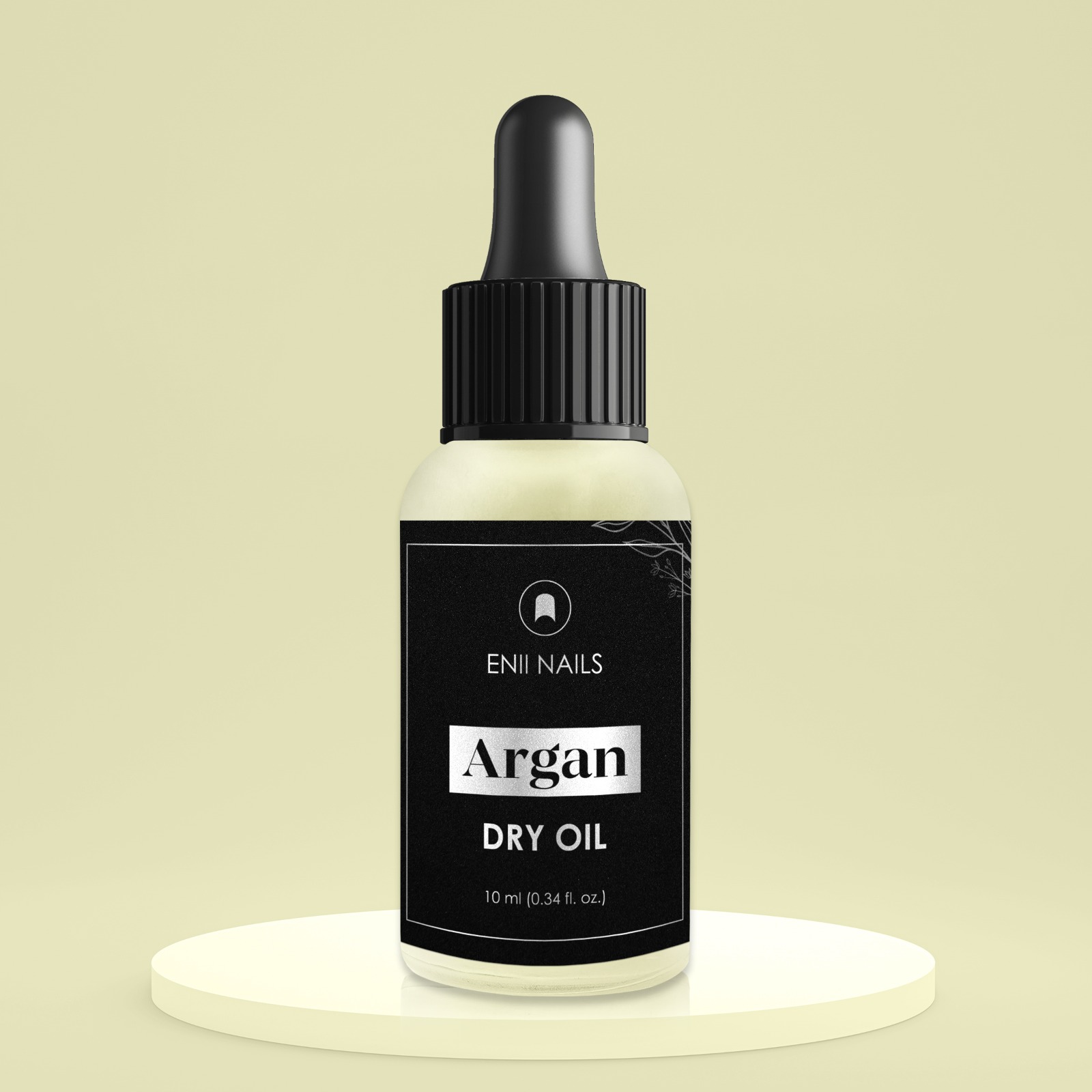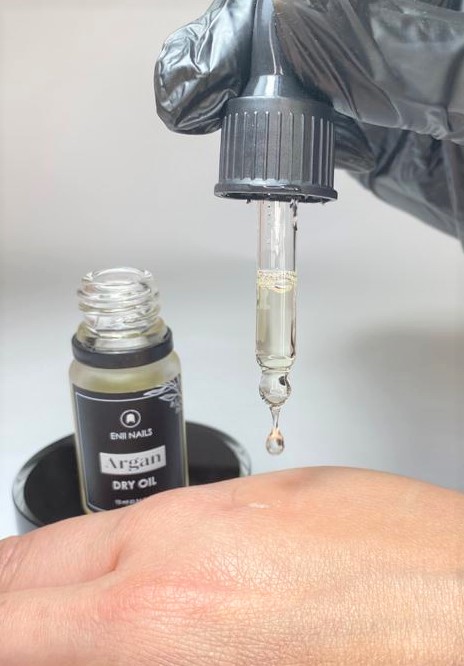 3. MULTI-FUNCTIONAL 5 V 1 BALM
The natural basis of lemon balm for the skin consists of argan oil, avocado oil and shea butter with the addition of essential oil of lemon balm. The balm has softening, moisturizing and nourishing properties, in addition it has a healing effect on small wounds and sores. It is suitable for relieving acne. Thanks to the content of avocado oil, the balm is suitable for dry, very sensitive, irritated and tired skin. Argan oil then supports cell renewal and skin regeneration.
The multifunctional balm can be applied to dry hands, nails or cuticles. It is also suitable for the treatment of hardened skin on the feet and cracked heels. 5 in 1 Balm contributes to the softening and softening of the skin and thus to easier nail treatment.
We offer it in a package of 30 ml with a drop of lemon balm essential oil, which not only gives the balm a pleasant scent, but also has a lot of other very useful properties.
4. CUTICLE OIL
The base of the oil consists of olive oil, which is suitable for dry, inflammatory, allergic, irritated or otherwise damaged skin. Thanks to the addition of other oils, such as avocado oil or wheat germ oil, the product has significant regenerative and revitalizing properties. To soothe irritated skin, the composition is enriched with lemon balm essential oil, which not only has positive effects on the skin, but also gives the oil a pleasant scent. We recommend the product especially to owners suffering from frequent bumps and small ranks around the nail bed.
It is suitable for both men and women
We offer it in a package of 11 ml bottle with a brush and a very pleasant lemon balm scent.
5. ANTIFUNGAL SILVER GEL
Antifungal Silver Gel is a revolutionary antibacterial product designed to prevent fungal and fungal infections of the nail bed. This gel varnish regenerates and nourishes yellowed, damaged nails.
The main functional components of this varnish include silver microparticles and lemon extracts, which have antibacterial and whitening effects. In addition, a strong seaweed extract has an antioxidant effect. The varnish also contains strengthening and moisturizing ingredients such as vitamins E and B₅.
The varnish can be used alone, as it looks very natural and unobtrusive, while covering the imperfections of the nail. In two layers, it appears as a translucent light white varnish with a slight blue opalescence. It can also be used as a functional base under the color layer.
It is air-drying. It is used for problems, but it can also be used preventively.
We offer it in a package of 11 ml bottle with a brush.
6. MULTI-FUNCTIONAL SCRUB
Salt body peeling with a high content of shea butter, almond and coconut oil with a pleasant aroma is the perfect helper to remove dead skin and at the same time regenerate and hydrate new skin. Fine mineral salt has cleansing, antiseptic and abrasive effects. It also relieves muscle pain, inflammatory processes and tones the skin.
It is suitable for hands, body and face and for all ages. It can be used on both wet and dry skin.
We offer it in a 30 ml package with a pleasant long-lasting fruity scent.
7. ARGAN OIL INFUSION 7 v 1
It is a unique multifunctional transparent nail polish with an extreme amount of vitamin E, pure argan oil, calcium, NO Lines component and a strong UV filter. The product serves as a base or final protective varnish, or a separate nourishing bark. Thanks to its firming properties, it is able to extend the durability of a manicure for up to 10 days.
It has 7 amazing properties - Strengthens - Fills scratches - Hydrates - Deep nourishes - Color - Base - Top
After use, the nails are deeply nourished, regenerated with an oil bath, strengthened, scratches are leveled, nails do not break, their natural color harmonizes, they are protected and their growth is accelerated, the visual effect is very similar to gellak professional care.
8. CLEANSING BABASSU OIL
The basis of the cleansing water is hydrophilic (water-soluble) babassu oil and lemon balm water.
Regenerating babassu oil has healing and antiseptic properties. Babas oil guarantees gentle make-up removal without unnecessary drying of the skin and, thanks to its high lauric acid content, it also has an antimicrobial effect. Together with flowering lemon balm water, which soothes irritated skin, it removes impurities and makeup residues without compromising the skin's natural protective layer.
Lemon balm flower water combines anti-aging prevention with refreshment. The elixir of youth is suitable for all skin types, including mature, irritated and dry but also oily. It helps restore balance, soothes, adjusts tone, gently tightens and smoothes the skin's surface. It has anti-inflammatory and astringent effects.
Cleansing Babassu oil is very quickly absorbed, leaving the skin supple, brightened and without the feeling of an oily film.
We offer it in a 100 ml package with a pleasant lemon balm scent.
9. MULTI-FUNCTIONAL DRY OIL LIFT OLÉOACTIF
Multifunctional DRY oil with lift oleoactif is a unique caring dry oil, the main active ingredient of which is Vitamin A. Its main advantage is ANTI-WRINKLE (translated against anti-wrinkles), the composition of which is ideal for tired wrinkled skin, for its regeneration. The Lift Oléoactif substance helps to tighten the skin, fill in wrinkles, smooth the skin and overall rejuvenate. The contained coenzyme Q10 promotes the production of energy in cells, neutralizes free radicals and protects the skin from oxidative stress, which damages it.
It contains Vitamin A, bacuchiol, coenzyme Q10, a whole range of cold-pressed oils and, last but not least, LIFT OLÉOACTIF, which has a maximum active amount of 2% and replaces hyaluronic acid.
The oil is suitable for the face, neck, hands, décolleté ude wherever the skin loses vitality, we can slow down this process and prove that age is just a number. Its multifunctionality also offers treatment of nail cuticles and nail plates, so it is suitable for both beauty and manicure salons.
We offer it in a 10 ml package with a fresh raspberry scent.
10. MULTI-FUNCTIONAL ULTRA BALM Beta-Carotene
High quality multifunctional balm designed for extreme lubrication of skin, nails and nail bed. Also suitable for cracked heels, hands, elbows. It has the ability to soften the skin of the whole body. It is also suitable for skin exposed to extreme conditions during sports (chlorinated water, aggressive sweat, etc.), where it replaces the skin's natural oily film and is not disturbed.
ULTRA BALM with high-quality Czech paraffin is enriched with a large amount of Moroccan argan oil for higher hydration and to support the regeneration of stressed skin, as well as with the substance Betacarotene, which serves as an antioxidant.
We offer it in a 30 ml package with a pleasant fruity scent.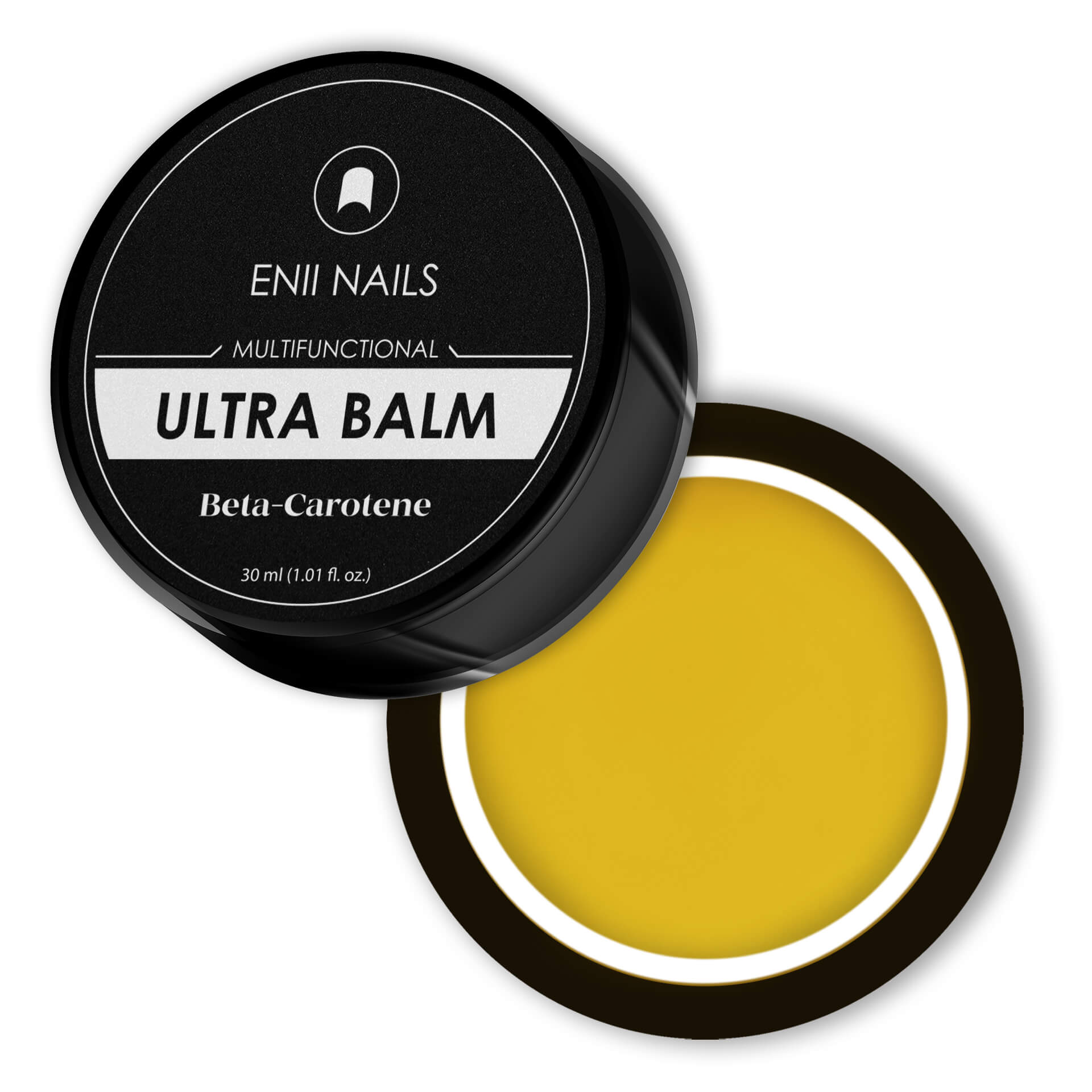 11. SOS POWDER GEL
SOS Powder gel is a product that helps to heal damaged nails caused, for example, by incorrect application or removal of gel varnishes.
It is suitable for manicure and pedicure, for men and women.
This little rescuer with his natural pinkish tinge covers the imperfections and unevenness of destroyed nails (nail powder). After use, nails look healthier, stronger and more perfect.
The contained alpha-hydroxy acids (AHA) and silicon help to accelerate the regeneration and improve the metabolic reaction of the nail.
Jellyfish extract and vitamin E act as antioxidants, keeping nails flexible and in good condition.
The patented hexanal hardens and improves the condition of the nail.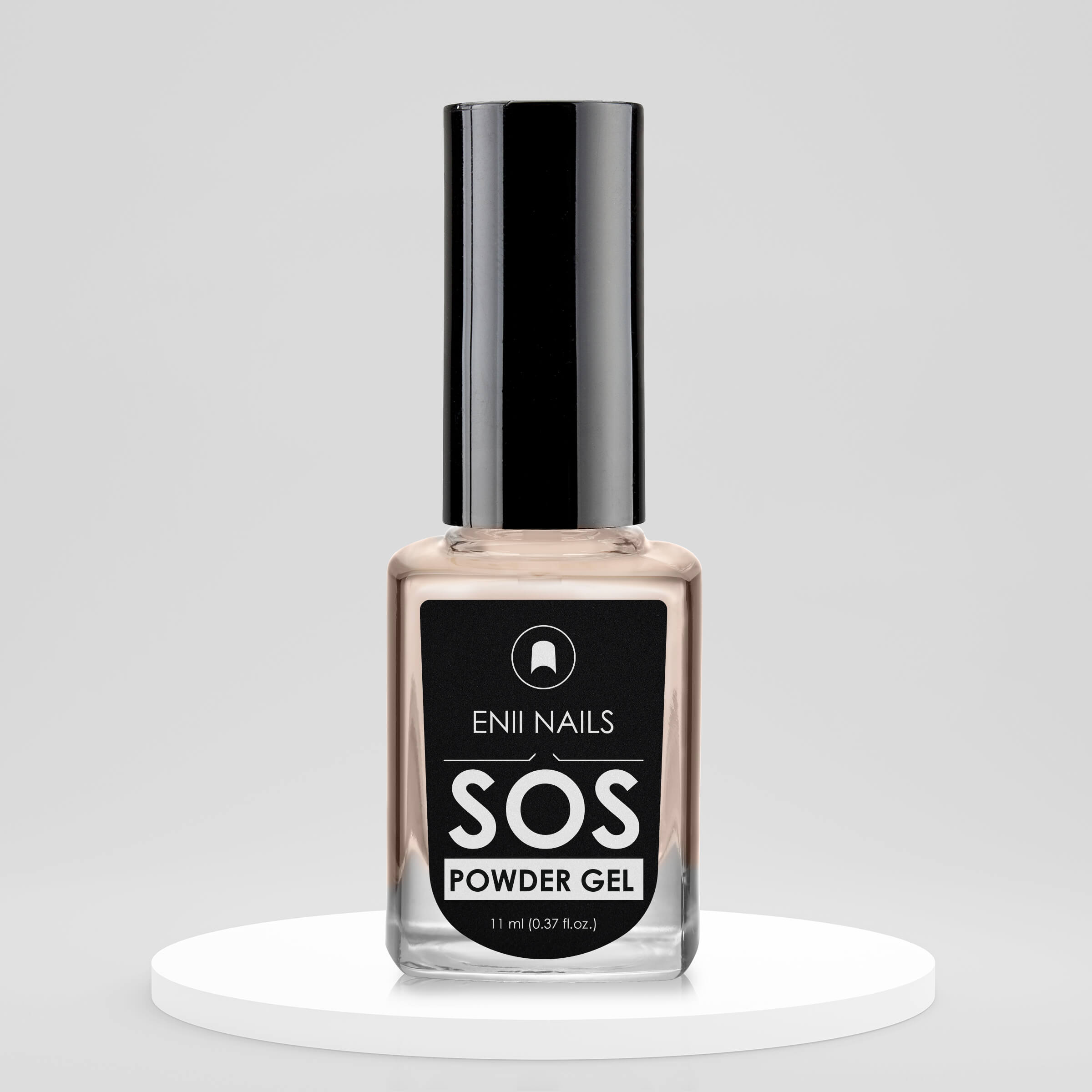 We firmly believe that you will find your favorite or succumb to the amazing qualities of all of them. We will certainly expand the Care concept with new products, the multifunctional application of which is guaranteed to win you over.