OUR PROFESSIONAL RANGE 20 FREE LUX GEL LAC BRINGS NEW COLORS !!!

Most of you already have some experience with our professional nail cosmetics and we must say that the feedback is very positive. For those of you who are still hesitant to try the LUX range, we will repeat important information on why you should opt for these super gellaks.
ENII NAILS has introduced a new concept of a line of professional nail cosmetics, where it combines top quality and 20FREE non-toxicity, where the material does not contain the most toxic components such as Parabens, Formaldehyde, Toluene, DBT, DBP, Xylene, Camphor, Sulphates, Triphenylphosphates, animal derivatives, perfumes , Ethyl-tosylamide, Methylisothiazolinone (MIT), Hydrochiononone Monomethyl Ether (MEHQ) and others.
Some of these toxins are known carcinogens but may also be responsible for unexplained headaches, eye pain, allergies, fungi, infections, disorders of the endocrine system, reproductive system, hormonal imbalances, dryness and nail discoloration, slowed nail growth, skin irritation or respiratory system and much more.
The new products have been tested on the basis of many stress factors. One of them was the requirement for long durability, resistance, hardness and gloss.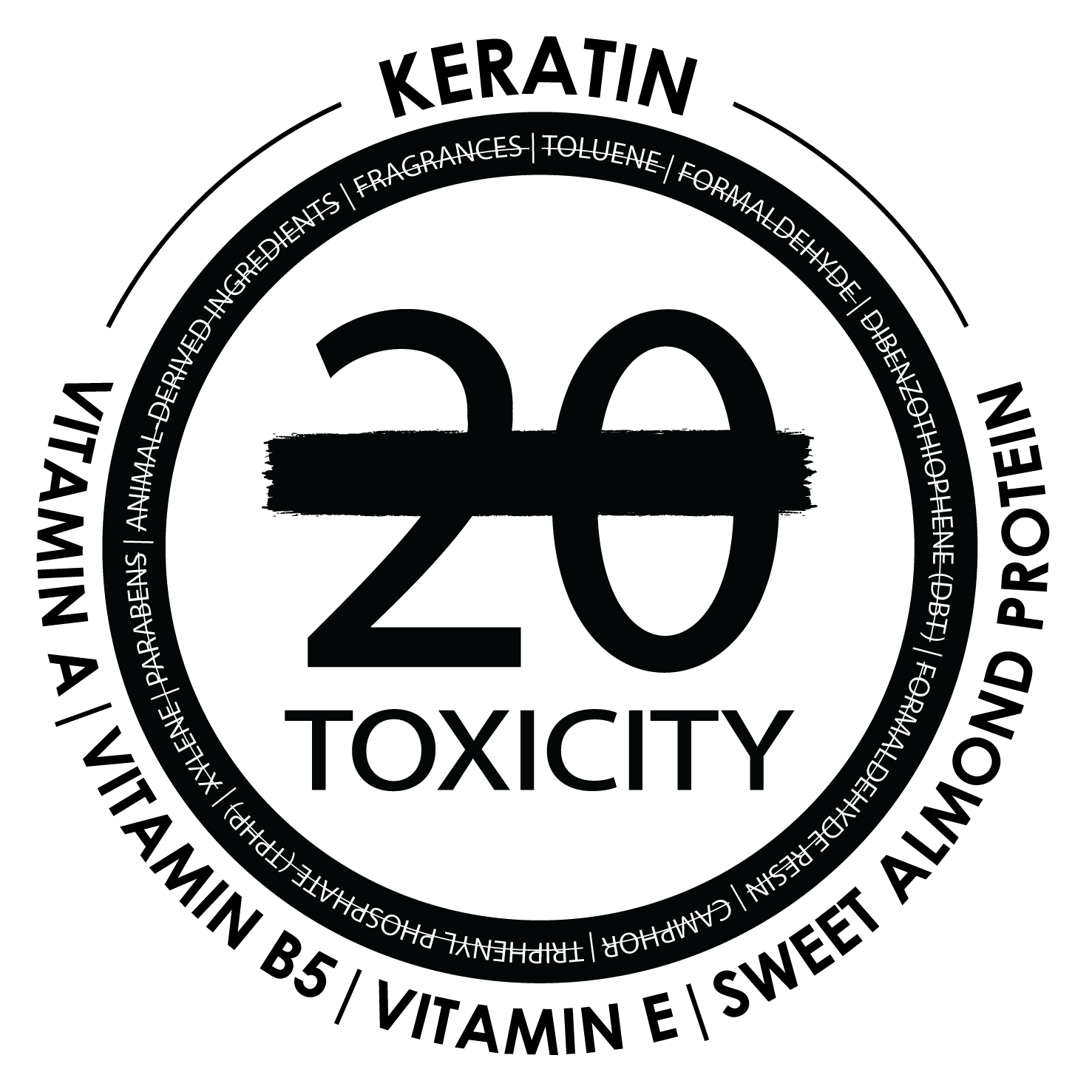 UNIQUE NUTRITION
The concept formulas contain a completely new technology of liquefied nutrients KERATIN, SWEET ALMOND PROTEIN, VITAMIN AND Retinol, VITAMIN B5, VITAMIN E.
EXTREMELY LONG LIFE
The new products have been tested on the basis of many stress factors. One of them was the requirement for long durability, resistance and hardness.
DIAMOND GLOSS +
With 20-toxicity, we can bring a famous shine that not only lasts for days or weeks, but even graduates.
CREAM VISCOSITY
Creamy consistency, which works in an excellent way and which allows you to work even according to the most difficult nail design techniques.
EXCEPTIONAL PIGMENTATION
Strong color shades in uncompromising stability.
VEGAN
Our products and their dyes do not contain any animal components and have not been tested on animals.
NAIL CARE
The nails do not turn yellow, do not weaken, do not dry out, their growth strengthens and accelerates, they are not burdened and their natural nutrition with proteins, calcium and oils is not taken away from them.
We adore beautifully groomed nails, hair and makeup, but at the same time we want to live a healthy lifestyle and look for ways to minimize the amount of toxins and harmful substances in everything that our body comes into contact with and affects.
3FREE, 5FREE, 7FREE and also 10FREE appear in the cosmetic world. These labels indicate the level of non-toxicity in the products, they show how many toxic components are not contained in the product.
Some products in nail cosmetics contain more than 10 very toxic ingredients that are absorbed by our skin, hair and nails during daily use (it is horny skin with permeable pores).
The 3 most toxic components in nail varnishes and gel nail polishes include Toluene, Formaldehyde and Dibutyl phthalate or DBT.
There are studies that show their negative effects on the skin, eyes, respiratory system and also the reproductive system. It is important to realize how often we paint our nails and how long we have left these substances on our body.
You can read more about harmful substances that our Lux gel polishes do not contain HERE.
On the contrary, what our LUX line contains are the latest liquefied nutrient technology.
KERATIN - Keratin is a natural building material for nails - the nail plate consists of 3 keratin layers. Damage, weakening, dehydration or dehydration, breakage, yellowing, weakening and non-growth, all of this could have caused us to nail nails carelessly pierced, long-term exposure to materials with toxic components or the use of drastic chemical removers and disrupted our keratin layers.
Therefore, it is necessary to supply keratin to nails, supplement it and let it work for a long time.
Keratin as a fibrous protein hydrates, cares for, strengthens and heals damage not only to the nail plate, but also to the nail bed - the Matrix.
Keratin itself is formed in keratinocytes - cells of the nail bed and serves to renew the nail. These cells have the ability to rapidly divide with sufficient nutrition, but only in circumstances where they have sufficient nutrition in the form of vitamins and minerals. If we lack them, the quality of our nails deteriorates greatly.
SWEET ALMOND PROTEIN - Sweet almond protein is also a protein component that gives the nail strength and helps maintain hydration and a healthy color and regenerates.
VITAMIN A Retinol - Vitamin A is an important vitamin that deeply nourishes nails and counteracts their drying and brittleness.
VITAMIN B5 - Vitamin B5 belongs to the group of B vitamins, which are an important substance in the production of keratin, stimulates the natural production of new keratin.
VITAMIN E - Vitamin E has the ability to regenerate, nourish, strengthen, support blood circulation in the nail plate and acts against unnatural color spots on the nail plate.
NEWS - new collection
We have added 11 new colors to the current 6 color collections, which you can find HERE.
Beautiful colors that are expressive, rich, full and charming. These are colors that suit every brave woman and there is no need to be afraid of them.
PINK - is a natural color created by mixing red and white. It got its name from flowers - roses. We can't find it in the spectrum of a light beam, because it doesn't have a wavelength attributed. Pink is the color of meekness, tenderness and higher feelings in love, but also immaturity and naivety. It is a symbol of girls, femininity, tenderness and love. Summer includes rich and full colors, which symbolize freedom and energy at the same time, or "tender activity".
PURPLE - is melancholic, distinctive, demanding, signifying veiled excitement, a hidden secret causing concern, restrained sobriety, humility and modesty. Light violet looks enchanted, divided, weak, it is the color of magic, melancholy and intoxication.
NEON COLORS - some love them, others hate them. In any case, the bright colors belong to summer. Outfits in bright green, yellow or orange look great on tanned skin and are an ideal choice for a holiday. These colors have been trendy for years and will probably never go out of style. Neon colors celebrated their greatest success in the 1990s and have returned to fashion several times since. Therefore, even as a supplement in the form of a manicure, it is absolutely suitable and you will definitely not step aside.
GLITTER - For glitter lovers, we have also included two gel varnishes with fine glitter. One transparent with gold very fine glitter, which you can use both alone and in any color for a shimmering effect. And one in nude color with a decent glitter for a subtle and elegant design.

Our exclusive professional line of Lux gel varnishes has grown into a very interesting color palette, where everyone can definitely choose. And we can assure you that we are far from over. You can look forward to more in the autumn.