ENII NAILS recently brought you a completely new, unique CERAMIC concept, which, among other things, offers an exceptional non-toxic and anti-allergic range of gel varnishes. We have already informed you about its qualities, but repetition is the mother of wisdom, and therefore we will highlight the most important points again. There are 3 - NON-TOXICITY, MINERALS, NO HEMA.
NON-TOXICITY
Ceramic gel varnish does not contain the 22 most toxic substances that can commonly occur in nail cosmetics. Due to the constantly evolving technology, we can offer new and modern practices in nail decoration without more and more harmful ingredients. After the 20-TOX series, the CERAMIC concept does not contain the 22 most toxic substances that can have an adverse effect on the human body. Some of these toxins are known carcinogens but may also be responsible for unexplained headaches, eye pain, allergies, fungi, infections, disorders of the endocrine systems, reproductive system, hormonal imbalances, dryness and nail discoloration, delayed nail growth, skin irritation or respiratory system and much more.
The CERAMIC concept does not include:
TOLUENE
FORMALDEHYDE
DIBENZOTHIOPHENE (DBT)
FORMALDEHYD RESIN
CAMPHOR
TRIPHENYL PHOSPHATE (TPHP)
XYLENE
PARABENS
ANIMAL-DERIVED INGREDIENTS
FRAGRANCES
SULFATES
DIBUTHYLPHTALATE (DBP)
BISMUTH OXYCHLORIDE
METHYLISOTHIAZOLINON (MIT)
HYDROQUIONONMONOMETHYLETHER/ (MEHQ)
PALM OIL DERIVATES
ETHYL TOSYLAMIDE
GLUTEN
LEAD
MERCURY
AROMATIC HYDROCARBONS
PETROCHEMICAL SOLVENTS
You can read more about these substances and their adverse effects on our body here.
MINERALS
The new gel polishes line has a unique composition, which, among other things, contains a very wide group of rock-forming minerals belonging to aluminosilicates. And in the cosmetics industry, they are known as MICA, or mica. It is a completely stable substance, unchanged in any environment, does not penetrate the skin, does not irritate it and there are no allergies to it. It is mainly used in decorative cosmetics, where it adds shine and glitter to products.
They have perfect basal fission. This typical feature is given by their layered crystal structure (it is manifested by a pearlescent luster on the fissile surfaces). Thin transparent or translucent leaves also reach considerable dimensions.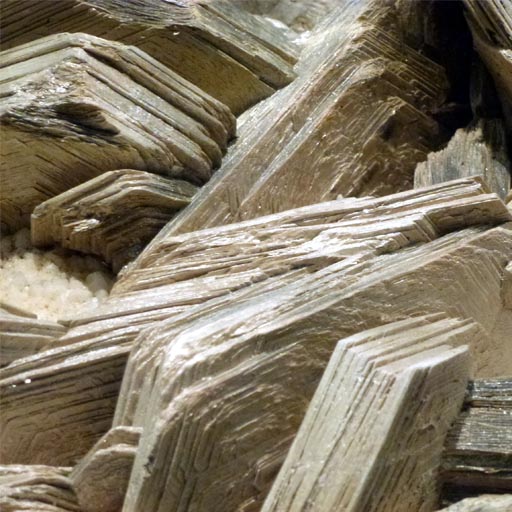 NO HEMA
Gel polishes generally consist of acrylic monomers and oligomers that combine when placed under UV light. This process is called curing. And one of the most widely used monomers is HEMA or 2-hydroxyethyl methacrylate. This has been the case since the beginning of gel varnishes, as this monomer helps to improve the adhesion and viscosity of gel varnishes.
Unfortunately, HEMA can cause adverse skin reactions, as it is one of the major allergens. When in contact with the skin, allergic individuals may develop blisters, reddening of the skin, itching, cracking and peeling of the skin.
The use of HEMA is prohibited in the cosmetics industry in products that come into contact with the skin. It is only allowed in nail cosmetics and since 1.10.2021 there has been a regulation issued by the European Union that products containing HEMA must be properly labeled and are intended for professional use only.
However, there is already speculation that HEMA will be completely banned in the future. That is why the world's laboratories are focusing on the development of nail cosmetics without this problematic monomer, and the first steps are already here.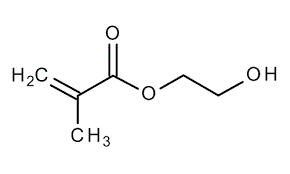 40 NEW COLORS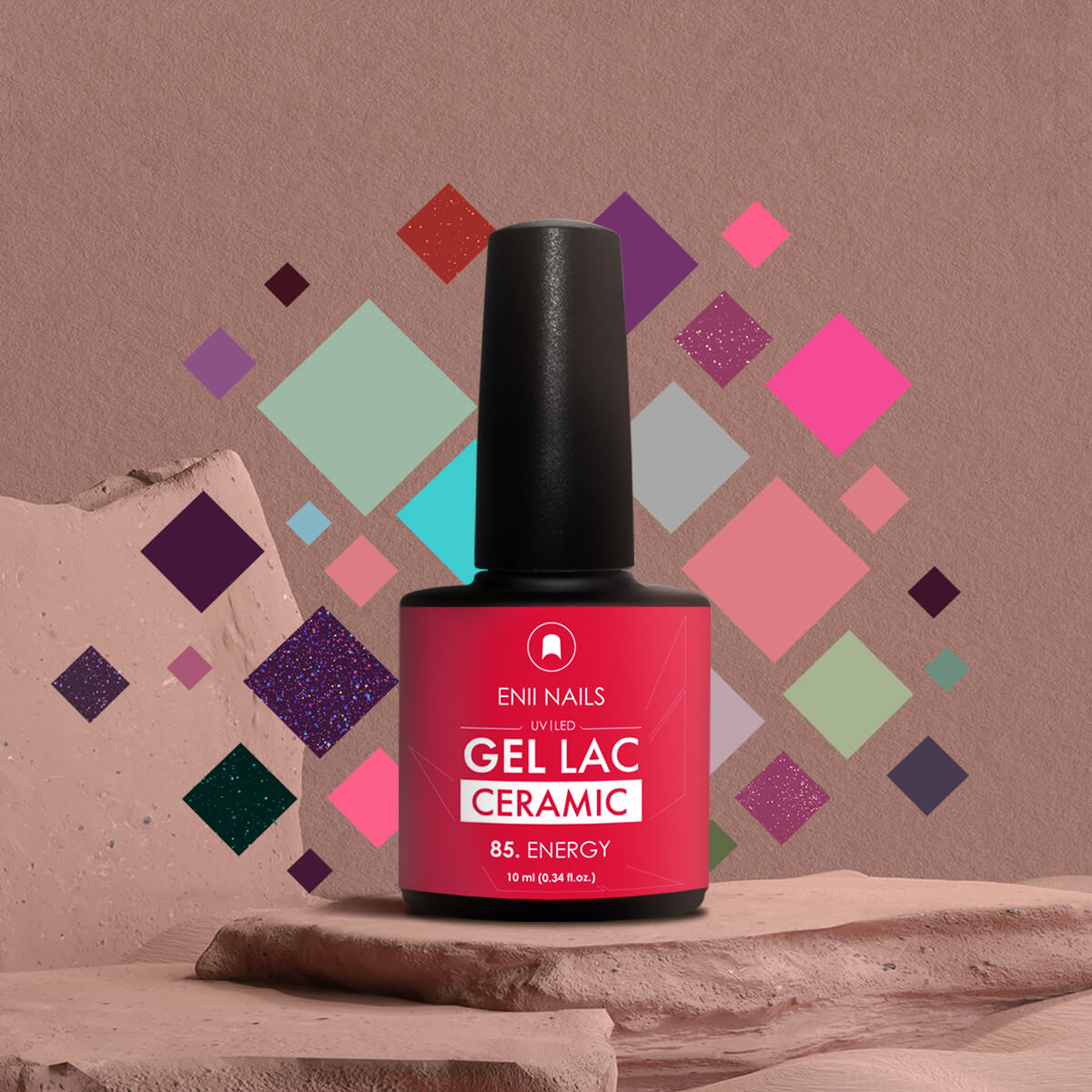 Another 40 colors have been added to the existing 70 colors, so we can conclude a complete range of 110 colors, carefully selected according to the latest trends inspired by the bestsellers of the world's most famous brands.
In this collection you will find a wide selection of dark and very elegant violets 93 Magnolia, 95 Rumba, 97 Depressed, 98 Dark Dalia and 99 Phantom, rare stones inspired by green 102 Pacific Opal, 107 Amazonite, 108 Nephrite, 110 Aventurine and also 4 variations on the famous color Chanel Rouge Noir, or 87 Vibes, 88 Black Cherry, 89 Woodstock and 90 Dramatic. In the red collection, we wanted to develop a decent red scale with slightly powdered 71 Soulmate, 72 Mango and 73 Femme Fatale. In pink, we were inspired by the colorful colors and wildness of the American cities of 79 Panama, 80 Rio, 78 Miami or 77 Florida. We place the wild summer card on the color 76 Hypnotic, where we believe that its radiance will hypnotize you as well. From the number 82 Escape we want to bring you several earthy red 83 Terra Rosa, 84 Daydream, 85 Energy, 86 Queen, which are also suitable for decent ladies who have not yet dared to red. The visually fragile, yet very interesting colors are 101 New Dawn, 103 Mint and 106 Aura.
Let us introduce you to 4 new collections and we firmly believe that you will fall in love with the new colors as much as we do.
GEL LAC CERAMIC
Professional gel varnish in creamy viscosity, with high gloss and high durability in 22FREE non-toxicity, minerals and NO HEMA
durability: 21+ days viscosity: medium gel consistency gloss: high / medium and without top pigmentation: medium high self-leveling: medium strength after drying: strong curing time in UV / LED lamp: 60sec application procedure: brush in three strokes and final fixing free edge nail layers: 2 effusion layer: yes removal: gel remover soak off / dissolution remover: yes removal time: 12-15 min when breaking the top layer by grinding or sawing color: color collection basic and seasonal limited collection non-standard factors: weak nail, fragility, dryness, discoloration, hormonal imbalance… functional system: CERAMIC Base Thick / CERAMIC Gummy Base + CERAMIC Gel lac + TOP (Dry Matt / Dry Top)
GEL PAINT SYSTEM step by step:
Perfect preparation and work procedure is the key to the durability of professional nail care.
PREPARATION:
Remove any old material. Take good care of the cuticle, clean the nail blank and clean the nails with a cleaner to remove grease and moisture from the nail. Lightly dampen the cellulose swab in the cleaning fluid and gently wipe the nail plate. Be sure to clean the entire area, especially the nail walls and the cuticle area.
Then use a very fine nail file to gently roughen (obscure) the nail, again making sure you have gently roughened the area of ​​the nail walls and cuticle.
Use a new cellulose swab soaked in a cleaner to remove dust after roughening the nail. Avoid touching the nail surface with your finger so that grease is not transferred, which will prevent the material from adhering.
BASE + COLOR + TOP
Start with the left hand and apply one coat of CERAMIC Base Thick or CERAMIC Gummy Base on damaged nails and material flexibility requirements (for advanced nail designers: an excellent method is the "fan-in-base" technique into the nail plate, which you can learn in detail in our courses or videos of our nail technologists.)
Apply 4 fingers at a time and cure in a professional UV / LED lamp for 60 seconds. The surface after polymerization will have a flow layer that you do not touch.
Continue applying the thumb and then polymerize for 60 sec. Pay attention to the straight position of the thumb when curing.
Once you are done with all your fingers, you can proceed to the next step.
You start applying the first layer of CERAMIC Gel Lac to the untreated effluent. Cure for 60 sec. Continue with the second layer, if necessary. Cure for 60 sec. in UV / LED lamp. Do not wipe or touch the effusion again.
After polymerization, apply DRY Top or Dry Matt finishing gel to the effluent after polymerization. Allow to cure for 60 sec.
After the finishing gel has hardened, you are done. Dry Top and Dry Matt have no effusion.
Follow the same steps with your right hand.
Finally, we drip a drop of caring oil and massage it into the cuticles with gentle movements not only in the area of ​​the nail Matrix, but also in the area of ​​the nail walls.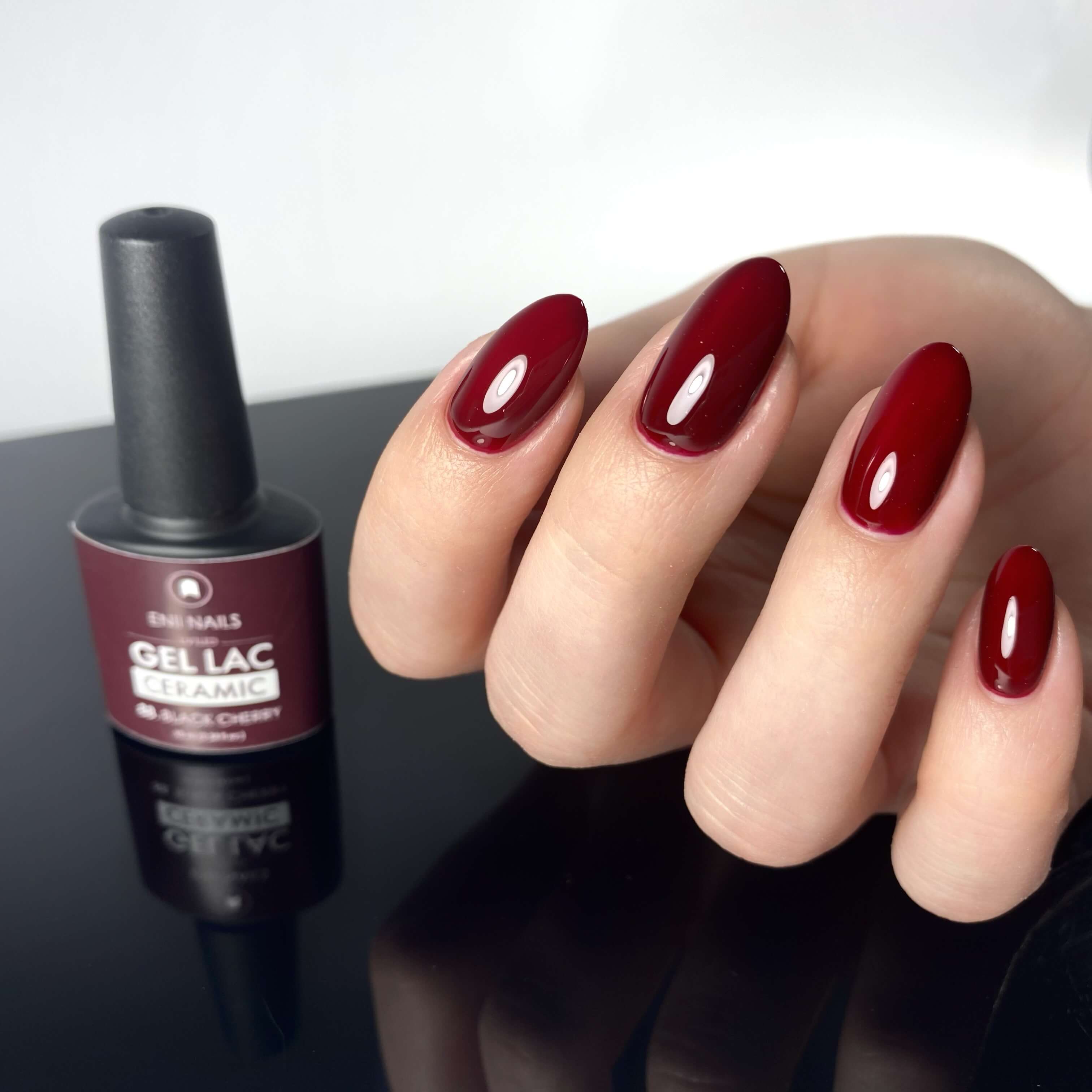 REMOVAL
Gentle removal with the help of a remover
Sand off or saw off the top layer of material.
Then wrap each nail in a remover foil soaked in a remover (Hybrid Remover).
Make sure that the swab in the foil covers the entire surface of the nail and that the contact is firm.
Press the foil on the nails carefully and pay special attention to the nail rollers.
Apply to all nails and leave on for at least 10-15 minutes. Removal time can take as little as 10 minutes with proper workflow, but it depends on many factors: the use of an adhesive or dehydrator, the thickness of each layer, the degree of damage to the top layer, damage and dryness of the nail and more.
We begin to feel a gentle warmth on our nails.
Remove the foil and use an orange stick to remove the material that has risen from the nail.
If removal is difficult, rewrap the nails in foil for another 5 minutes. It is possible that the nail did not have enough heat or is thin and damaged and the adhesion of the material was therefore stronger.
After removing the material, you can gently resaw the nail with buffer and wipe with a pulp swab dipped in remover.
If we do not proceed further, ie by applying another gel varnish system (before which the nail would have to be degreased with a cleaner), we continue by applying oil or nourishing serum to the cuticles and nail surfaces with a massage.
Removal with a grinder
We choose a suitable type of milling machine and carefully grind the material. We only use this method of removal if we have sufficient experience with the electric grinder. There is a risk of injury and sharpening of the natural nail. Advantage - speed. Disadvantage - there is a risk of destroying nails.
TIPS
The perfect preparation before the gel varnish system is the care system Russian manicure, which "lifts" our skin for 30 minutes and we get visually "under" the color
The basis of success is also the art of really proper painting. We paint the nail with a brush in a thin layer in three strokes with the final fixation of the free edge of the nail, the area at the cuticle can be precisely tightened with a micro brush detailer.
If we buy a cleaner at home, then polishing our nails will guarantee a diamond shine that lasts for weeks.
Prior to the application of the gel varnish system, highly refractory, brittle, yellowed or sawn and damaged nails can be treated and nourished. For this purpose, we offer several products from our CARE collection.
SAFETY INFORMATION
This product is not suitable for children. Keep out of reach of children.
Avoid contact with skin. The product should not be applied outside the nail, on the surrounding skin. If this happens, wash with soap and water before curing. Seek medical attention if skin irritation occurs. Even if it does not contain HEMA, an allergic reaction to any other ingredient may occur.
Avoid contact with eyes. If this happens, rinse with a few minutes of water and see a doctor if the eye is irritated
Do not use this product if an allergic or other non-standard reaction occurs.
Professionals, always use disinfectant and rubber gloves when applying.
Recommended storage: keep tightly closed, at room temperature, without direct sunlight, pay attention to direct contact with UV or LED fluorescent lamps not only in the lamp, which can also slightly cure the material and then its functionality is reduced.