The natural basis of lemon balm for the skin consists of argan oil, avocado oil and shea butter with the addition of essential oil of lemon balm. The balm has softening, moisturizing and nourishing properties, in addition it has a healing effect on small wounds and sores. Thanks to the content of avocado oil, the balm is suitable for dry, very sensitive, irritated and tired skin. Argan oil then supports cell renewal and skin regeneration. With a drop of lemon balm essential oil, the balm not only has positive effects on the skin, but also lends a very pleasant and soothing scent. Lemon balm does not contain any synthetic dyes, aromas, parabens, or petroleum derivatives such as silicone and paraffin.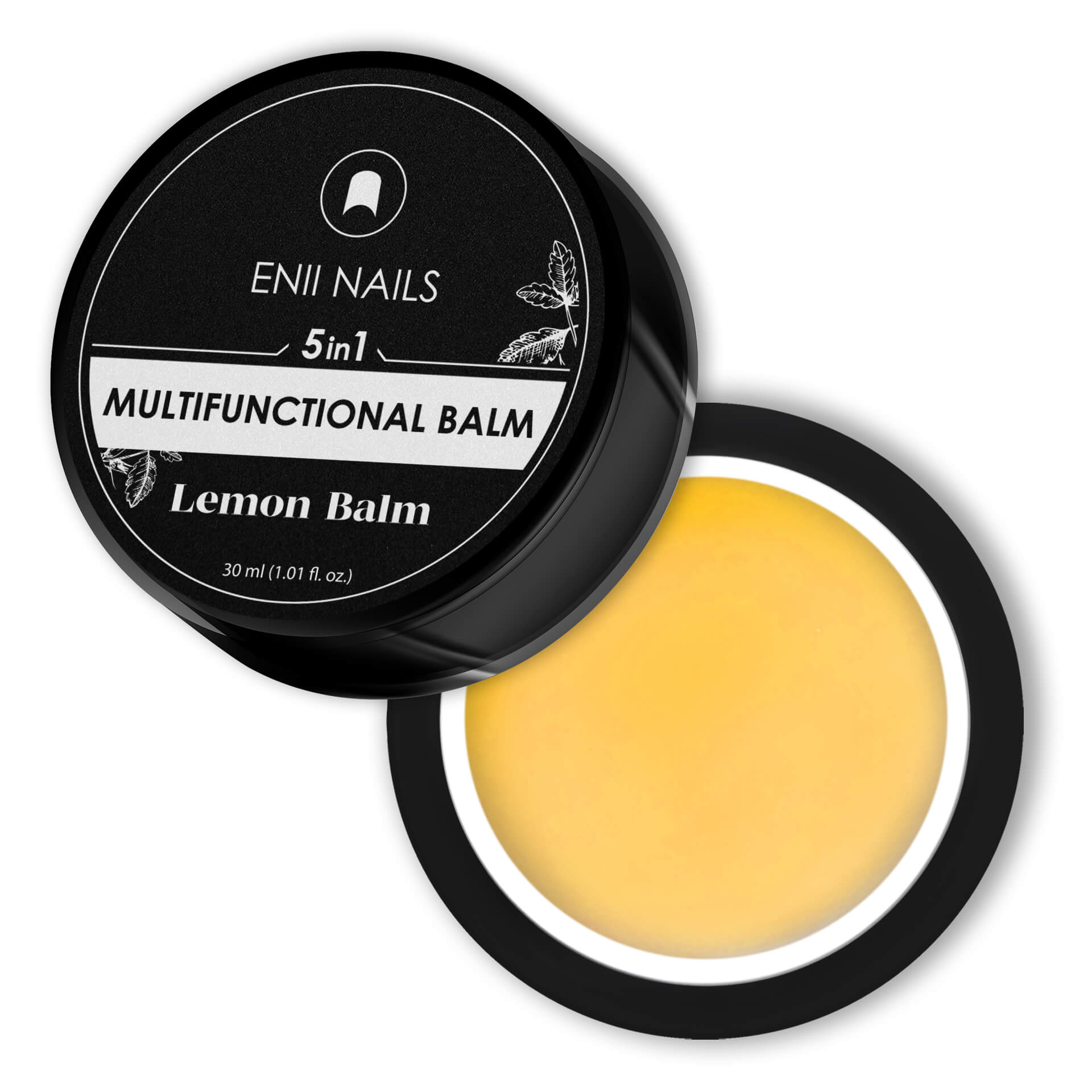 Use:
The balm can be applied to dry hands, nails or cuticles. It is also suitable for the treatment of hardened skin on the feet and cracked heels. 5 in 1 Balm contributes to the softening and softening of the skin and thus to easier nail treatment. It has a healing effect on gills, small wounds and acne. The balm is designed for professional and home care.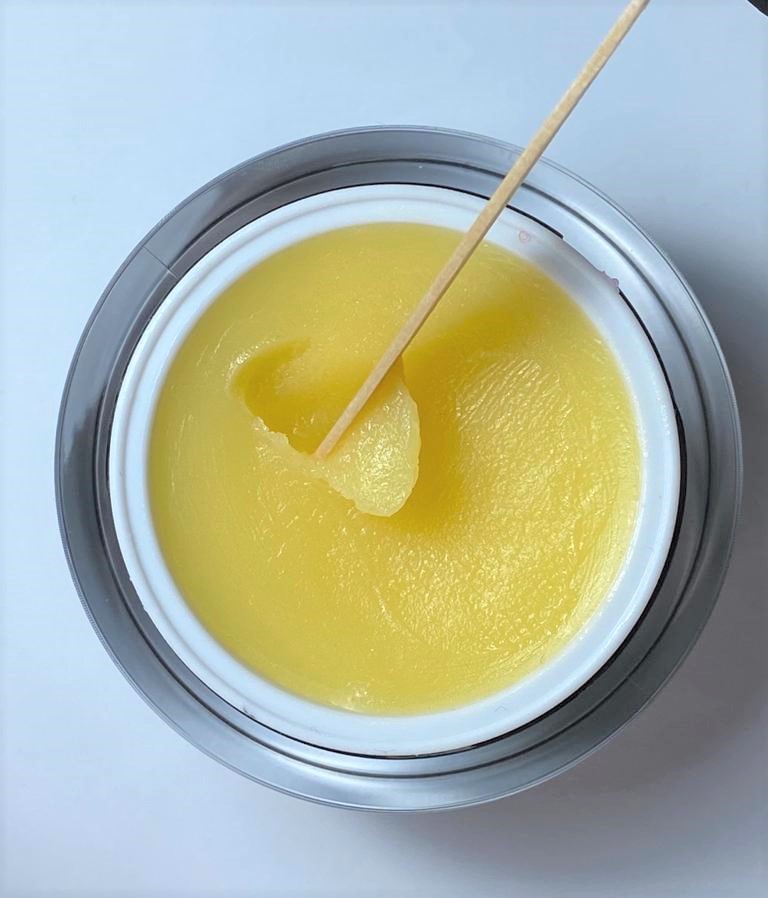 We offer it in a 30 ml cup with a very pleasant long-lasting lemon balm scent.
It has a medium-thick consistency and spreads very well.
Lemon balm essential oil - Lemon balm lowers blood pressure, slows breathing (insomnia), relieves tension and nervousness, promotes sweating and digestion. It is suitable for refreshing and cleansing oily and acne skin. It also has antibacterial, anti-inflammatory, anticonvulsant and tonic effects. It is suitable for mixtures soothing the skin. And into lip balms that alleviate cold sores.
Argan oil - In the cosmetics industry, argan oil is used for a high percentage of active ingredients (tocopherols, carotene, essential fatty acids, vitamins A, E and F). At present, argan oil is one of the most expensive and valuable oils used in the cosmetics industry. It is known for its anti-aging effects, restores the vitality of tired skin, hydrates, softens, smoothes, promotes regeneration, destroys free radicals and thus protects the skin from damage.
Avocado oil - It has a number of beneficial and healing effects on the human body. It is rich in unsaturated fatty acids. It is suitable for all skin types and is anti-allergic